As an alternative to a red and white checked tablecloth, follow these easy instructions to turn your napkins into the Swiss flag!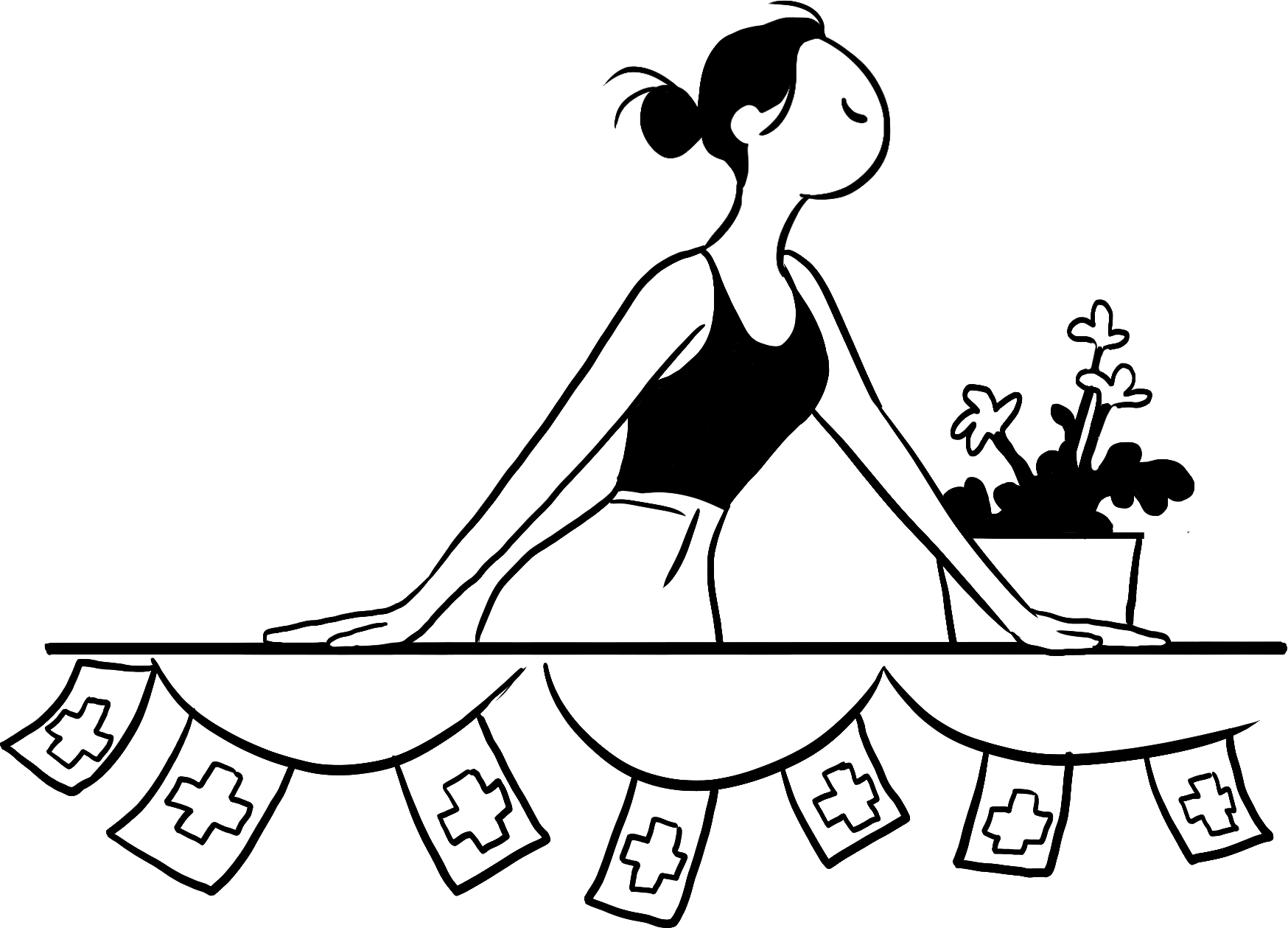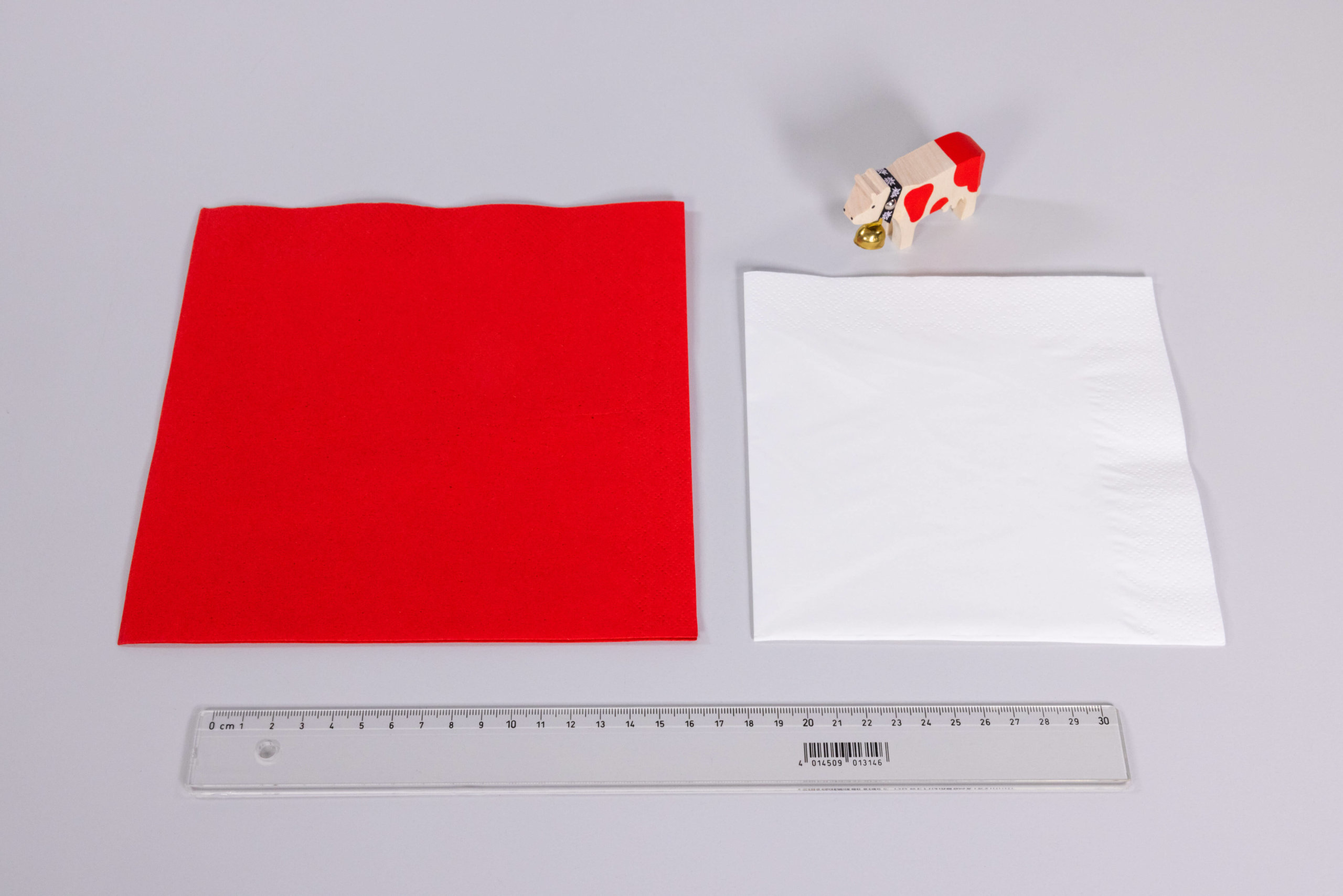 Materials required
Red napkins (40x40cm unfolded)
White napkins (33x33cm unfolded)
1 ruler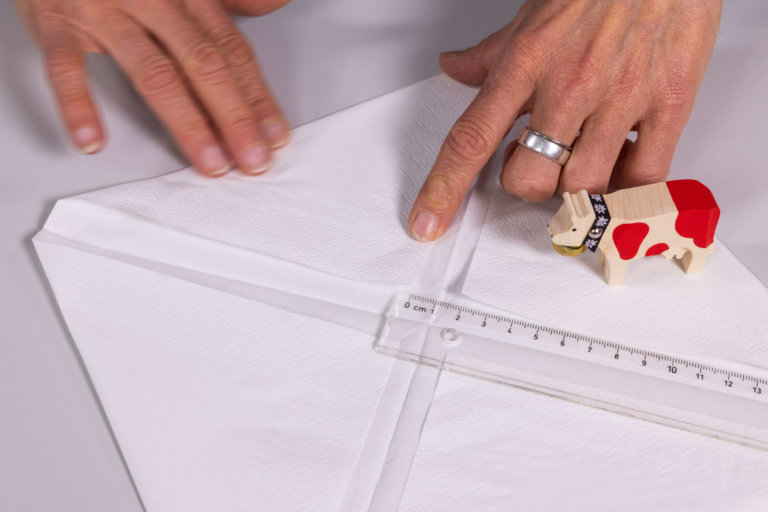 Fold the four corners into the centre of the napkin, keeping a margin of about 1cm from the centre.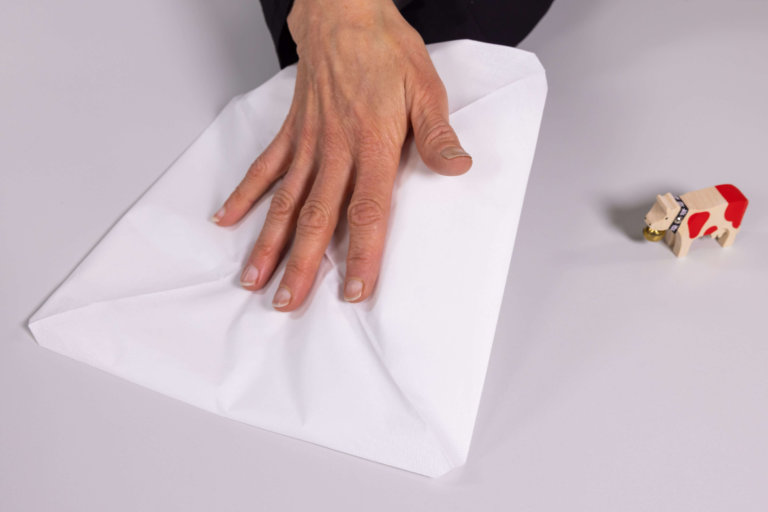 Turn the napkin over and repeat, folding the four corners back towards the centre, always keeping the 1cm margin from the middle.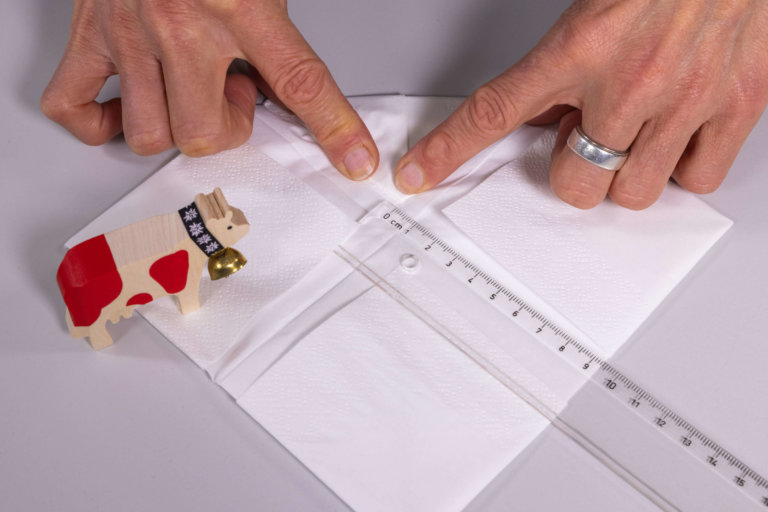 Turn the napkin over again and perform the same operation a third time.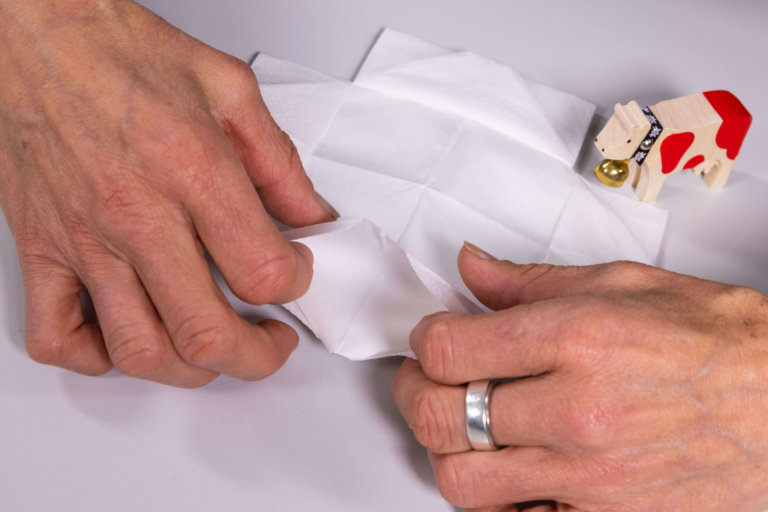 Turn the napkin over one last time and now unfold the four corners of the napkin, spreading and flattening them like this. The cross is ready.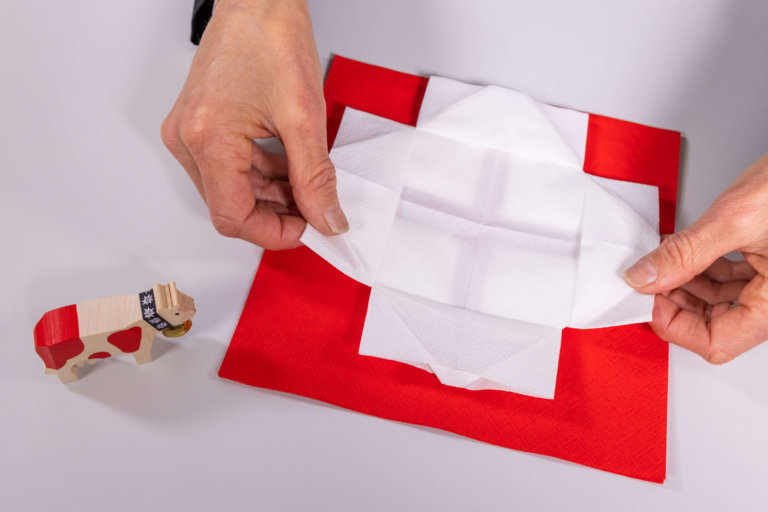 Place the cross on a red napkin or directly on a red tablecloth.