If you don't have any Swiss flag, a simple handmade paper windmill will give a festive helvetic touch to your balcony.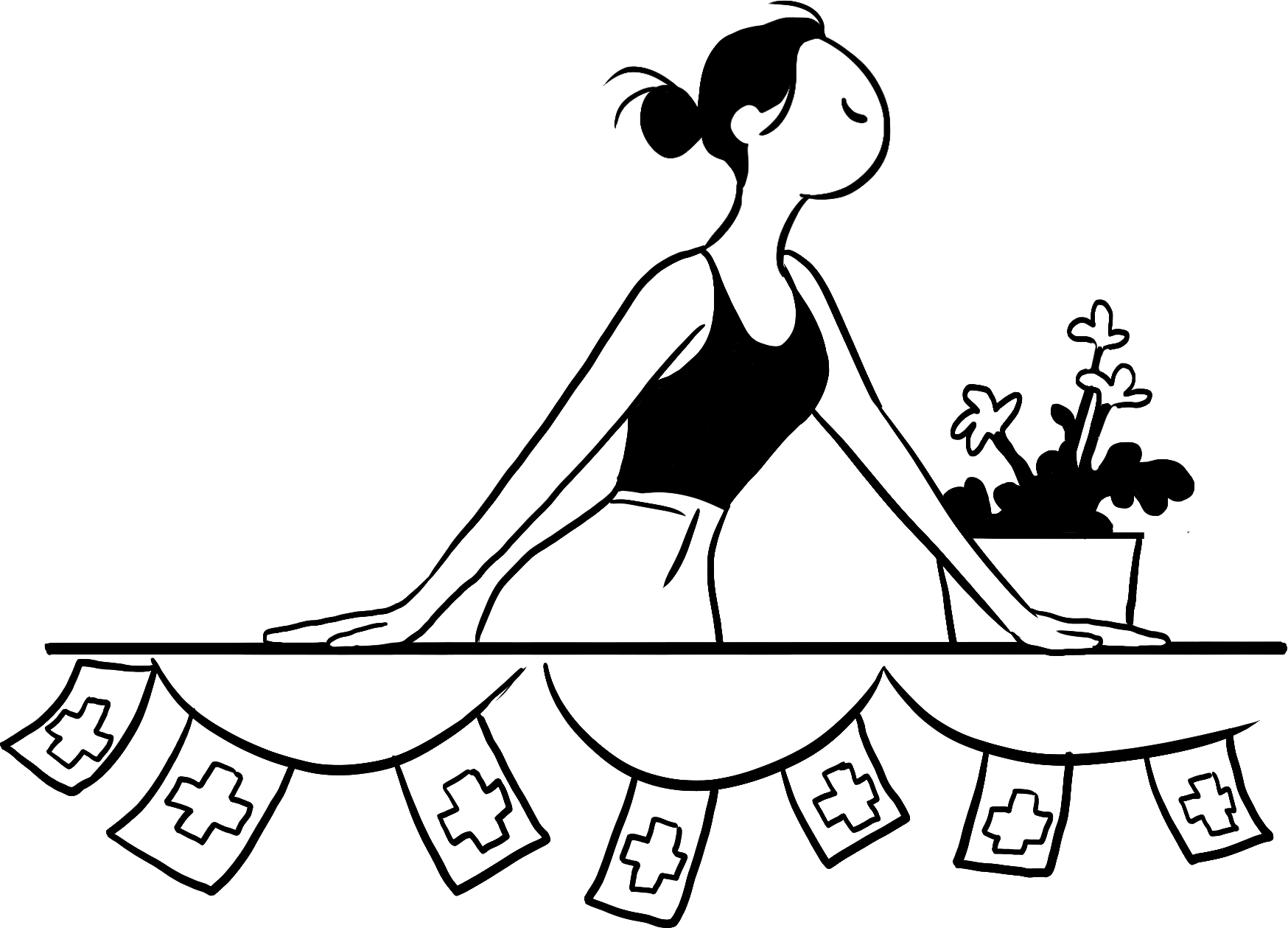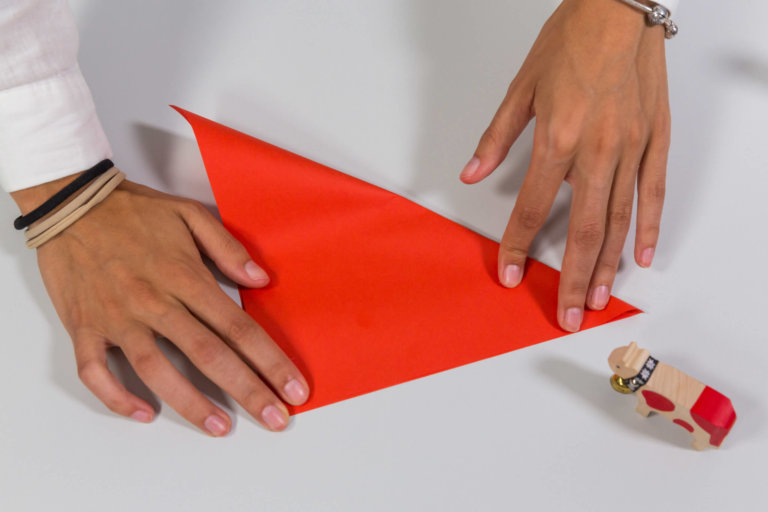 Cut the red paper into a large square depending on the size you want the windmill to be (14x14cm in the example shown). Fold the square piece of paper diagonally in the middle into a triangle. Open it up and fold it diagonally the other way to make another triangle.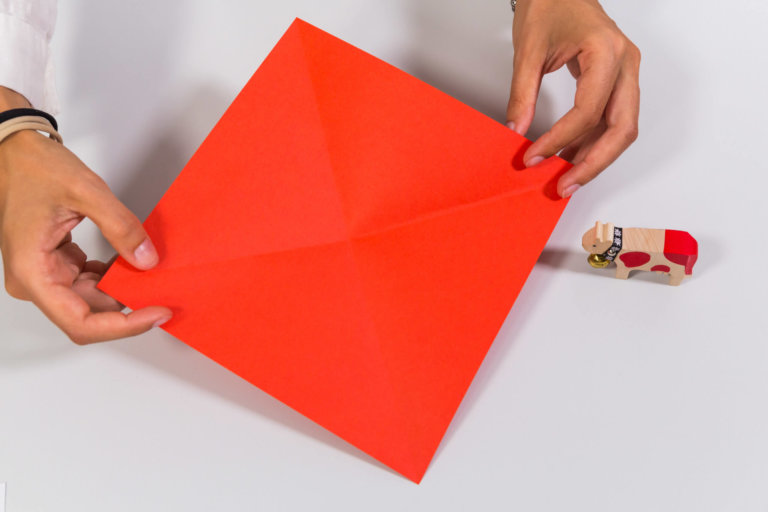 Open it into a square again. The creases you have just made will make a cross in the middle.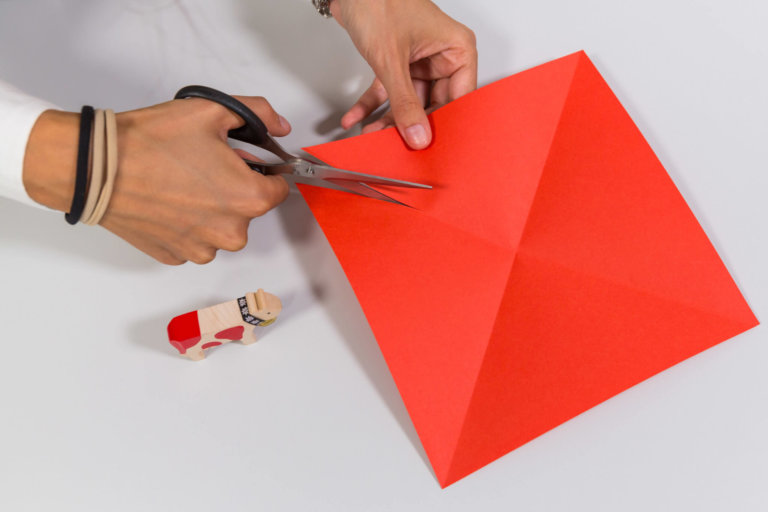 Cut along the creases from each corner until you are halfway towards the middle. This will give you four triangles that are still attached in the middle. These can now be turned into the blades.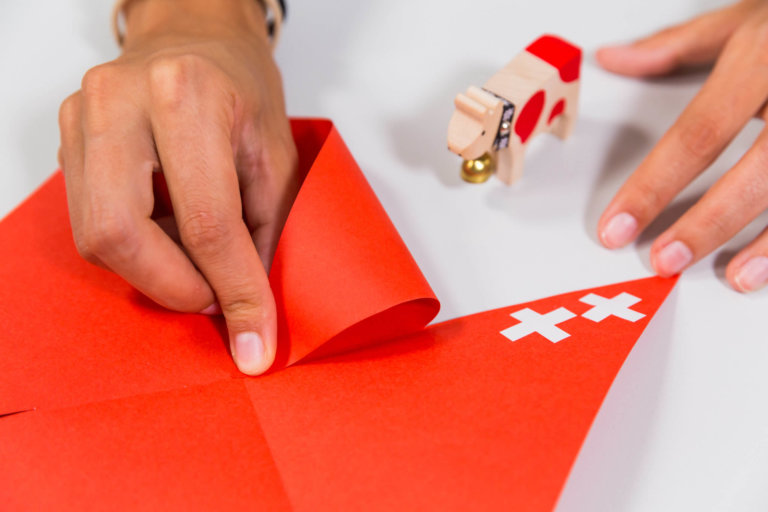 Take one corner and fold it over into the middle without glueing it down. Stick your decorations onto the side of the paper that will be visible.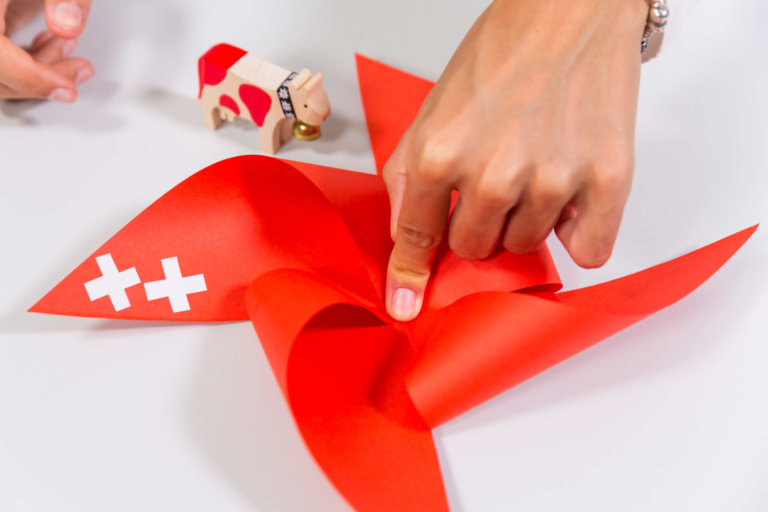 Once you have finished with the decorations, you can glue the tips of the blades in the middle of the piece of paper. Only glue every second tip to get the shape of the blades.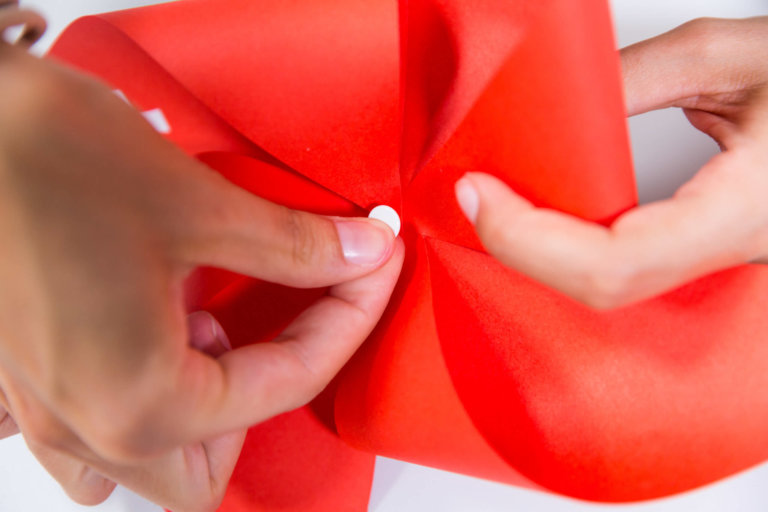 Use a drawing pin to fix the paper windmill onto a stick. You are now ready to celebrate!